Keeping Your Cabinets Clean
Published: April 19th, 2016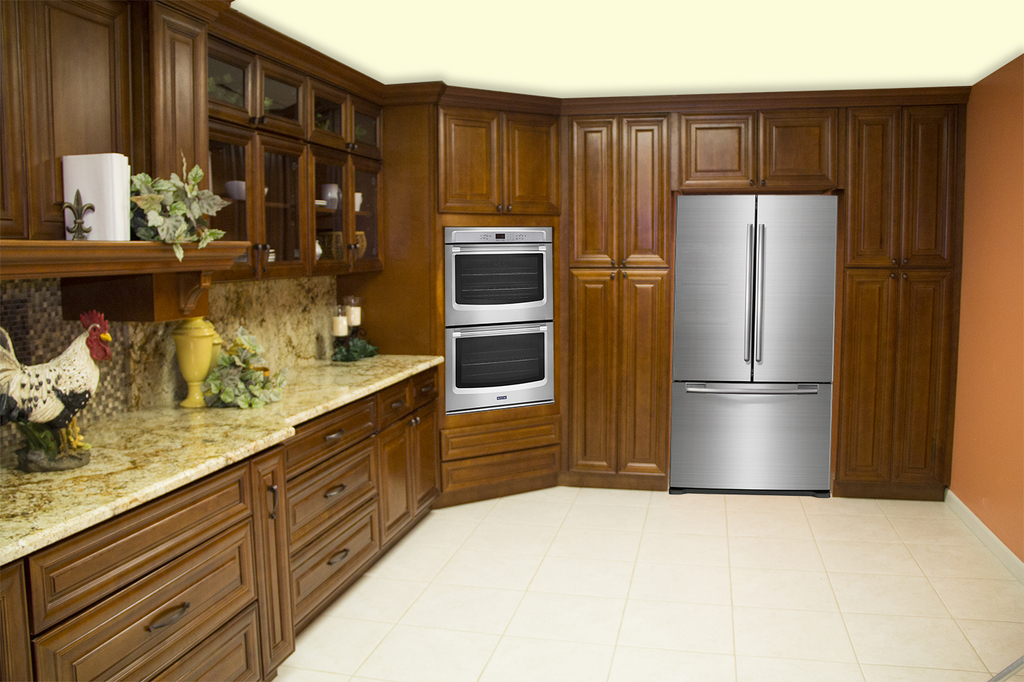 Often times cleaning the kitchen cabinets is forgotten about or can go months in between cleanings. However, cabinets are exposed to quite a few elements including grease from cooking, dust, dirt; even condensation from outside temperatures can affect your cabinets.

If you'd like to clean the interior you will first need to remove all of the contents from inside. You can use a basic cleaning solution you can make yourself by mixing equal parts vinegar and water or you can use a mild soap solution. Simply wipe down and dry completely.

Cleaning the exterior requires a little more TLC. The best method to clean the exterior of wood cabinets is with an oil-soap wood cleaner. Most can be conveniently purchased from a local hardware store and are inexpensive. Oil-soap wood cleaners do not contain anything that could potentially damage the surface of the cabinets such as silicone, wax or petroleum. Silicone could ruin the finish, and wax tends to build up on the surface. Be sure to use a clean soft cloth and rub the oil soap onto surface of cabinets using a circular motion. You don't want to scrape off the varnish so avoid pressing to hard. Continue rubbing in a circular motion until dirt or grease is gone then wipe cabinets again in same circular motion with a different clean cloth.